World Technology Machinery certificate lisence
◇ Business License ◇ Tax registration certificate ◇ Organization Code
World Technology Machinery factory and office images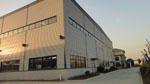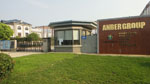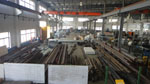 ABO Industrial Co., Ltd. is a manufacturer and seller of kinds of roll forming machines and related accessories. Our roll forming mills include the following products:

Metal sheet roll foring machine: Guardrail roll forming machine, Wall & roof panel roll forming machine, Double layer roll forming machine, Floor deck roll forming machine, Shelves roll forming machine, Glazed steel tile roll forming machine, C purlin roll forming machine, Z purlin roll forming machine, C/Z purlin interchangeable roll forming machine, Downspout roll forming machine, Door frame roll forming machine, Roof ridge cap roll forming machine and related Accessories for roll forming production line including hydraulic decoiler, Bending machine, Auto stacker, etc.
Cable bridge roll forming machine: Groovy tray roll forming line; Groovy bridge roll forming line
Anode plate roll forming line
Auto sections roll forming line
Slitting Line: 6.0*650 slitting line; 1.5*850 slitting line; 3.0*1400 slitting line; 3.0*1300 slitting line; 6.0*1600 slitting line; 1.5*1300 semi-automatic slitting line; 8.0*2000 slitting line; 12*2200 slitting line;
Cut to length line: 0.8*1250 cut to length line; 1.5*1600 cut to length line; 3.0*2000 cut to length line; 10*2000 cut to length line; 16*2200 cut to length line; 25*2500 cut to length line
Spare parts for roll forming line: Rollers; Control System; Presser & Cutter

We hope to have chance to establish good business relationship with all the friends who are interested in our products. We will expect your visit to our factory.